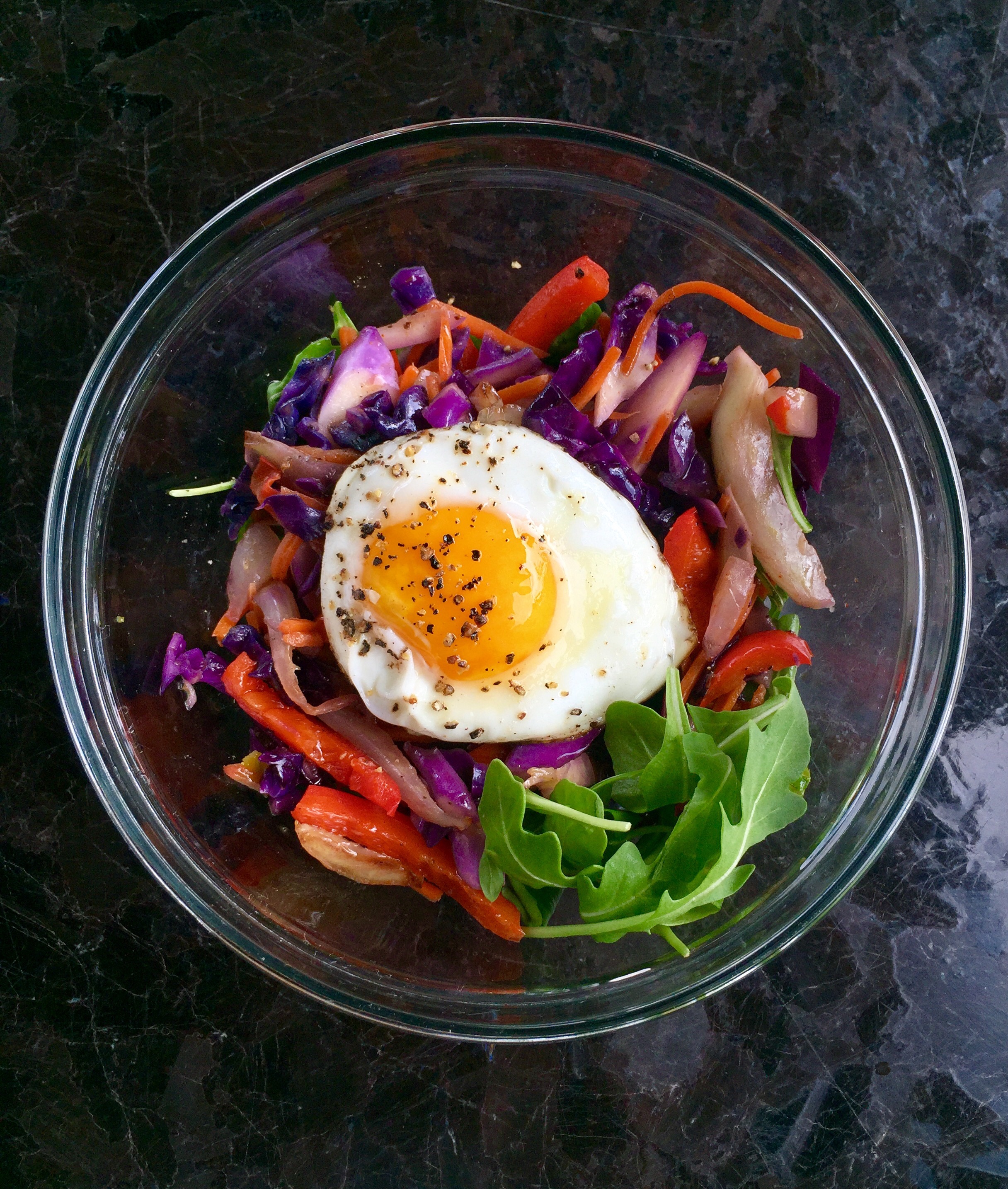 Cabbage and Fennel Garden Breakfast Bowl
2 tablespoons avocado oil
1 cup fresh fennel, thinly chopped
2 cups red cabbage, thinly chopped
1 red bell pepper, seeded and sliced thin
¼ cup shredded carrots
Pinch of sea salt to taste
Fresh cracked black pepper
1/4 teaspoon cayenne pepper
Pinch of paprika
1-2 eggs, sunny side up (optional)
Heat 2 tablespoons of avocado oil in large sauté pan on medium high. Add sliced fennel and sauté until slightly softened for about 2 minutes. Mix in red cabbage, red pepper and carrots and sauté for an additional 3 minutes. Season cabbage with sea salt, black pepper, cayenne and paprika. Transfer mixture to favorite bowl and add two cooked eggs to the top of mixture to serve.
*******************************
Fennel growing in the garden means it's time to get creative with what you can do with this unique and super nutritious vegetable! You can eat it raw and sliced up in a salad for a snappy crunch with a licorice-like flavor or sauté it in a little bit of avocado oil with some chopped cabbage for a a bowl full of goodness like we did at the Atlanta Botanical Garden this weekend. It only needs a few minutes on the heat to soften swiftly while keeping a hearty vegetable crunch full of B12 and fiber, perfect for a stressed out lifestyle. Along with the red cabbage, it creates a perfect backdrop for topping with eggs for a quick and delicious breakfast that satisfies and accommodates many different food cravings and particular eaters. Keep the extra sautéed vegetables in the fridge for a quick warm up with your eggs all week and you willl feel like a champ with your better intake of cruciferous vegetables! Bon bi bin bop if you will. Cheers, M