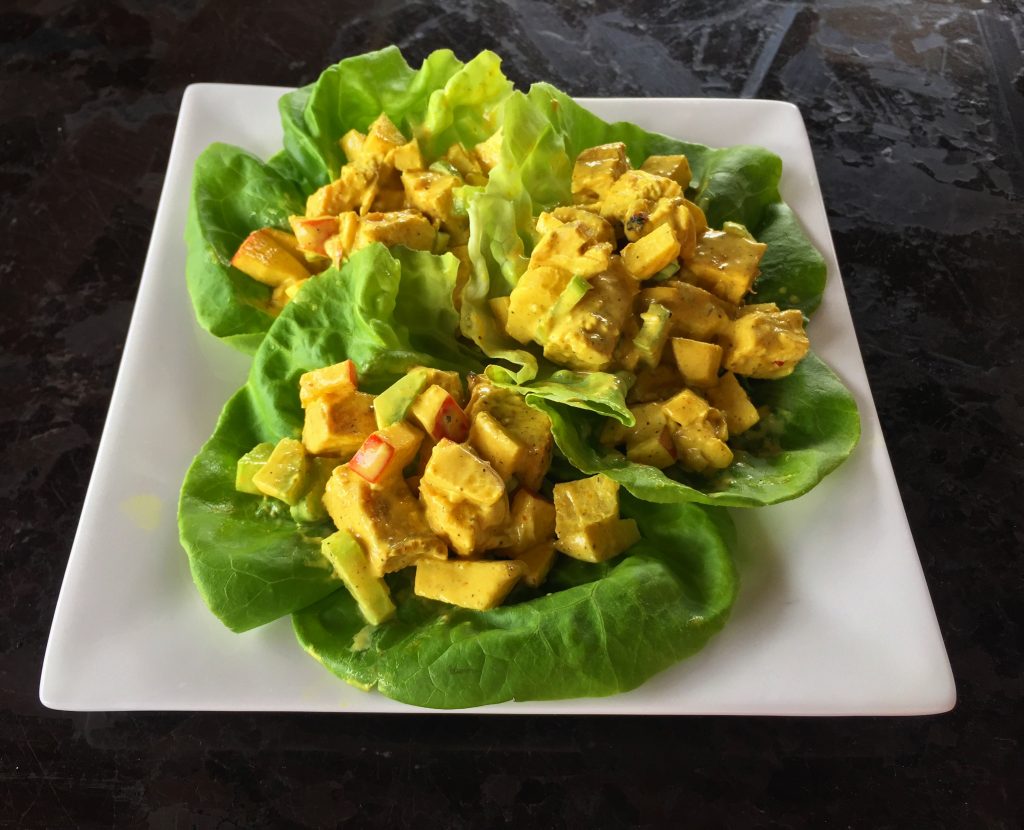 Curried Chicken Salad with Diced Apples
½ cup plain whole milk Greek yogurt
2 tablespoons avocado mayonnaise
2 teaspoons curry powder
1 teaspoon agave nectar (optional)
2 broiled or grilled chicken breasts, diced
2 stalks celery, diced
1 apple, diced
¼ teaspoon sea salt to taste
Freshly cracked black pepper to taste
In a small bowl, stir together yogurt, mayonnaise, curry powder and agave nectar until blended.
In a large bowl, combine diced chicken, apples and celery. Mix in curry yogurt dressing and season with sea salt and fresh cracked pepper. Serve on flatbread or wrapped in butter lettuce.
************************************************
As we embrace the fall weather, the menus also change to foods that reflect the growing season and abundance of different fruits and vegetables.  The hearty apples are coming in as the delicate heirloom tomatoes and garden zucchinis go out for the summer season.  Apples and pears can fulfill the heartier appetites as well!  This recipe is full of apples and celery as well as chicken that has been grilled, broiled or baked.  You can also vary the chicken if you enjoy chicken thighs as well.  You find your favorite curry, which is a blend of several different spices, and use the curry to flavor and zip up your dish! Curry is different from each place you get it, kind of like an old secret family recipe so some are sweeter, some are spicier, and best of all they have some healing turmeric in them.   Keep the whole dish gluten free by using butter lettuce as your wrap or in a dish with no wrap at all.  Enjoy!   MMM