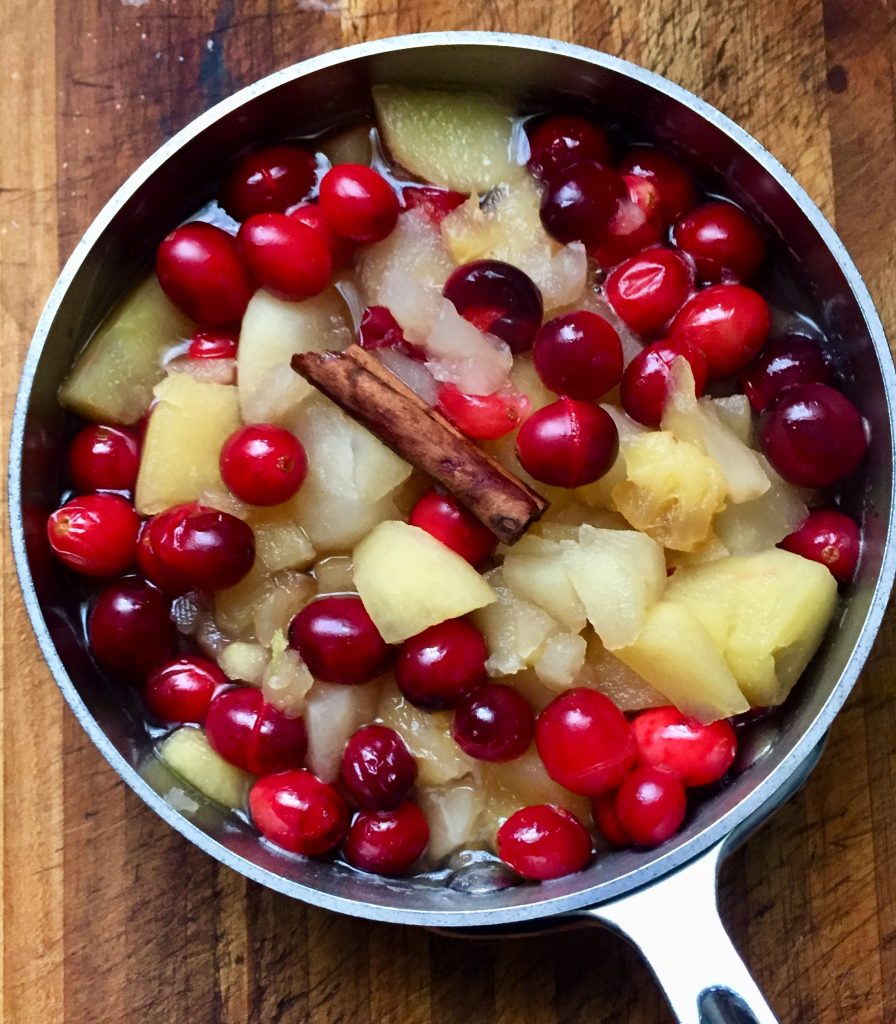 Cranberry Apple Compote
4-6 apples, peeled, cored and chopped
Water to cover (about 1 cup)
¼ cup coconut sugar
2 tablespoons maple syrup
1 cinnamon stick
2 cups of fresh cranberries
In a medium saucepan, combine chopped apples, water, coconut sugar, maple syrup and cinnamon stick. Bring apples to a boil then reduce heat, cover and simmer for 15 minutes. Add fresh cranberries to cooked apples and keep cooking until cranberries have popped for about 5-7 minutes. Remove from heat and let cool slightly before serving.
Serve as a delicious side to a luscious holiday meal or as a warm compote for a gorgeous cheese platter. Dessert is not out of the question either.  Think of it like a cross between traditional cranberry relish and applesauce.  Kid-friendly!
.