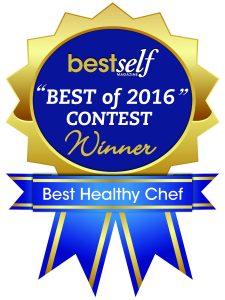 Chef Megan is always creating something fresh and tantalizing in the kitchen with her insightful and delightful healthy cooking classes!  She was voted "Best Healthy Chef" and "Best Food Blog" in Atlanta with Best Self Atlanta Magazine!  She can be seen cooking it up at many culinary venues around Atlanta:
The Atlanta Botanical Garden
The Cook's Warehouse
Whole Foods Market-Salud Cooking School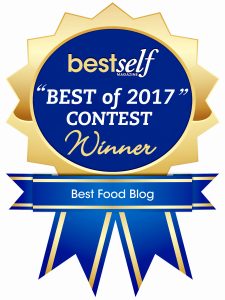 Strippaggio – Artisan Oils & Vinegar
The Leaning Ladder
Golden Isles Olive Oil
Whether it's Girls Night Out, Date Night or just being fabulous you, she shows you how to prepare quick and healthy dishes in your own kitchen!  Everyone has the golden opportunity to learn how to master healthier cooking with the Healthy Eating 101 lifestyle!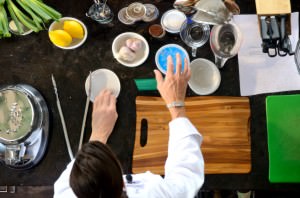 ATLANTA'S BEST HEALTHY COOKING AND LIFESTYLE CLASSES!  It's time for a lifestyle shift in your eating habits. Knowing what to prepare and how to prep it is the key to a successful eating lifestyle and is much easier than you think!  Chef Megan shares with you the powerhouses of nutrition that "Superfoods" can deliver.  Her deliciously healthy recipes are prepared with simple, clean flavors and loaded with antioxidants that deliver good health and well being.  She makes preparing healthier food to look effortless and shows you how to incorporate these highly nutritious foods into your everyday routine.  Working with Mother Nature's finest ingredients; blueberries and watermelon, coconut and quinoa, nuts and seeds, leafy greens and green smoothies, it can be effortless.  All the ingredients she uses are readily available and are packed with wholesome greatness. Learn to prepare wonderful recipes quickly and easily with your own personal chef while staying in budget and creating a super fabulous and energetic life! Vegetarian, Vegan, Raw, Paleo, Whole 30, Clean Eating, Dairy-free, Gluten-free, Plant-based friendly. Real food is real fun!
Upcoming Scheduled Classes: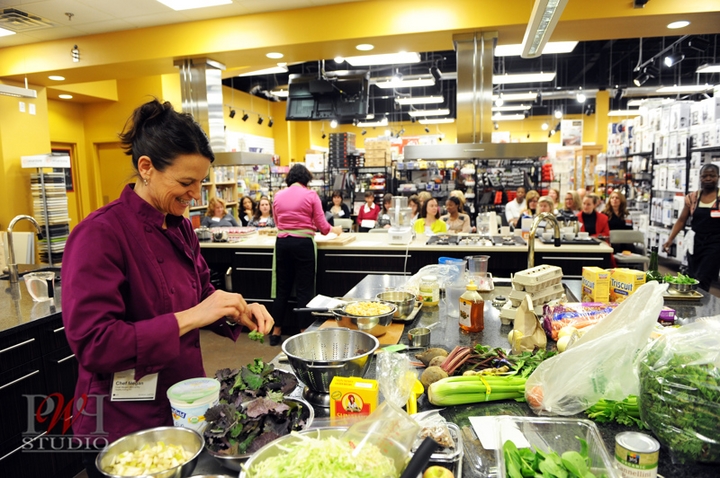 ***************************************************************************


GIRLS' NIGHT OUT: SUPERFOODS FOR HOT MAMAS!
Friday, February 09, 2018                      6:30 PM – 8:30 PM                       HANDS-ON $49
Chef Megan, healthy eating expert and edible garden chef, celebrates wellness and vibrancy by living a lifestyle of clean eating. Learn about Superfoods, organics, energy boosts healthy fats and much, much more. February is an ideal time to get the girls together and share the love with a relaxing and tasty evening out. Grab your favorite "hot mama" and join us. Wine will be served! MENU: Petite French Lentil Soup, Roasted Beet Salad with Orange Vinaigrette, Pan Roasted Salmon with Watercress Pesto, Cauliflower Rice with Wilted Red Cabbage; and Dark Chocolate Strawberry Fondue
Whole Foods Market Avalon    2800 Old Milton Parkway      Alpharetta, GA 30009                  Salud! Phone – (770) 442-3354 x2
  **********************************************************************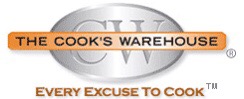 Heart Healthy Food and Wine Date Night (10407)
 Tuesday, February 13, 2018, 7-9 pm   $59
Create a happy heart – both the literal and figurative heart – by treating your body to a meal that will satisfy and nurture on every level. Eating for good health doesn't have to be boring or bland. In fact, many of the foods that pack a nutritional punch also pack a lot of flavor! Chef Megan invites you and your sweetheart to learn these new favorites
• Steamed Artichokes with Secret "Love" Sauce
• Roasted Beet and Goat Cheese Arugula Salad
• Herb Roasted Chicken
• Kale Farro Salad with Dried Cherries
• Spicy Dark Chocolate Fondue Bliss
https://classes.cookswarehouse.com/classreg/public/classes.asp
The Cooks Warehouse-Midtown 1544 Piedmont Road, Suite 403-R Atlanta, GA 30324Phone: 404-815-4993
                                     **********************************************************************
Chef Demos Each Weekend May-October on Saturdays and Sundays, 12:00, 1:00 and 2:00 pm.
*************************************************************
PRIVATE CLASSES also available:  megan@healthyeating101.com
FOR COMPANY BOOKINGS:
Book your next company "Lunch & Learn" or Team Building event with Chef Megan.  It is essential to keep your employees both healthy and happy.   Learning to cook healthy is the best thing you can do to support that while having a fun team building experience in the kitchen.  If you are a super cool boss, there is wine pairing also available upon request.  Book your event today!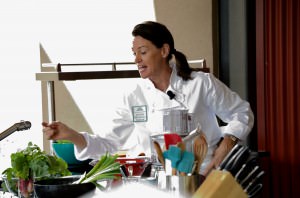 Email: megan@healthyeating101.com
Phone: 404-692-1015