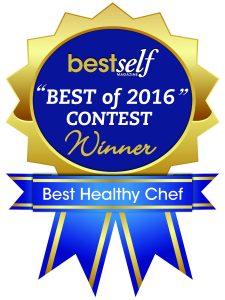 Chef Megan is always creating something fresh and tantalizing in the kitchen with her insightful and delightful healthy cooking classes!  She was just voted "Best Healthy Chef" in Atlanta with Best Self Atlanta Magazine!  She can be seen cooking it up at many venues around Atlanta:
The Atlanta Botanical Garden
The Cook's Warehouse
Whole Foods Market-Salud Cooking School
Strippaggio – Artisan Oils, Vinegar & Specialty Food
The Leaning Ladder
Golden Isles Olive Oil
Whether it's Girls Night Out, Date Night or just being fabulous you, she shows you how to prepare quick and healthy dishes in your own kitchen!  Everyone has the golden opportunity to learn how to master healthier cooking with the Healthy Eating 101 lifestyle!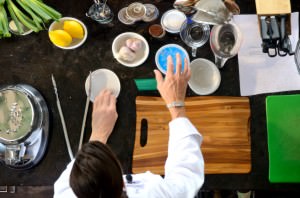 ATLANTA'S BEST HEALTHY COOKING AND LIFESTYLE CLASSES!  It's time for a lifestyle shift with your eating habits. Knowing what to prepare and how to prep it is the key to a successful eating lifestyle and is much easier than you think! Megan shares with you the powerhouses of nutrition that "Superfoods" can deliver.  Her deliciously healthy recipes are prepared with simple, clean flavors and loaded with antioxidants that deliver good health and well being.  She makes preparing healthier food to look effortless and shows you how to incorporate these highly nutritious foods into your everyday routine.  Working with Mother Nature's finest ingredients; blueberries and watermelon, coconut and quinoa, nuts and seeds, leafy greens and green smoothies, it can be effortless.  All the ingredients she uses are readily available and are packed with wholesome greatness. Learn to prepare wonderful recipes quickly and easily with your own personal chef while staying in budget and creating a super fabulous and energetic life! Vegetarian, Vegan, Raw, Paleo, Whole 30, Clean Eating, Dairy-free, Gluten-free, Plant-based friendly. Real food is real fun!
Upcoming Scheduled Classes for 2017: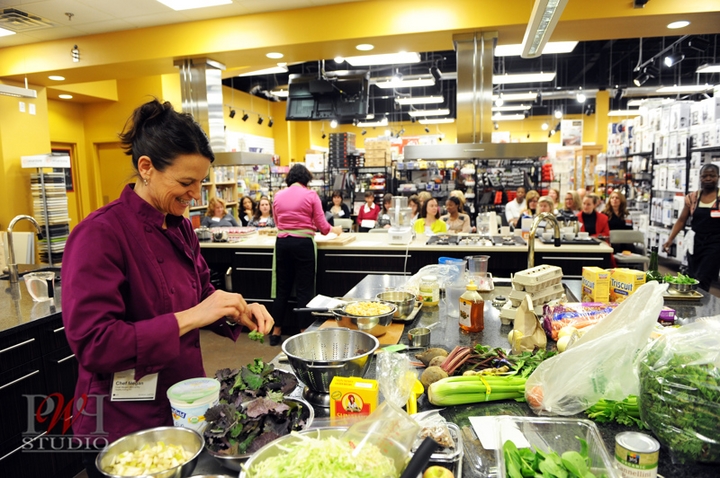 *****************************************************************
Girls Night Out: Fun Fall Foods (10168)
October 12, 2017       7-9 pm      Midtown Atlanta   $49
What's more fun than a night out with the girls? Gather your best friends or come alone and meet new friends – either way it's a great chance to enjoy the flavors of fall. Chef Megan will share these delicious seasonal recipes that will warm you on a crisp, fall evening:
• Sweet Potato and Thyme Soup (vegan)
• Arugula and Pear Salad with Cranberry Pear Vinaigrette
• Quinoa with Power Greens and Pomegranates
• Oven Roasted Salmon with Sundried Tomato Pesto
• Coconut Butter Truffles with Almonds and Chia
https://classes.cookswarehouse.com/classreg/public/classes.asp
***************************************************************************
Whole Holiday Cooking Class (10219)
November 6, 2017     7-9 pm     Peachtree Station Location   $49
The bounty of fall is a plentiful one! This year, give thanks and share good times while you nourish your guests with dishes that are fresh and full of flavor. Banish the heavy foods that are synonymous with the holiday season, brighten your table with vibrant colors and bold tastes. Chef Megan McCarthy shares recipes that feature the best from the fall garden, just in time for your holiday gatherings. She'll demonstrate:
• Roasted Butternut Squash Soup
• Orange-Pomegranate Baby Green Salad
• Cranberry-Kale Wild Rice Medley
• Oven Roasted Herbed Chicken
• Nutty Apple Crumble with Cashew Crème
https://classes.cookswarehouse.com/classreg/public/classes.asp
***************************************************************************
      **********************************************************************
Chef Demos Each Weekend May-October on Saturdays and Sundays, 12:00, 1:00 and 2:00 pm.
*************************************************************
PRIVATE CLASSES also available:  megan@healthyeating101.com
FOR COMPANY BOOKINGS:
Book your next company "Lunch & Learn" or Team Building event with Chef Megan.  It is essential to keep your employees both healthy and happy.   Learning to cook healthy is the best thing you can do to support that while having a fun team building experience in the kitchen.  If you are a super cool boss, there is wine pairing also available upon request.  Book your event today!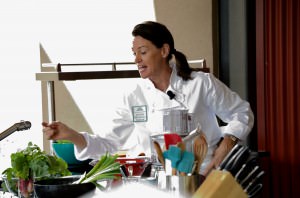 Email: megan@healthyeating101.com
Phone: 404-692-1015