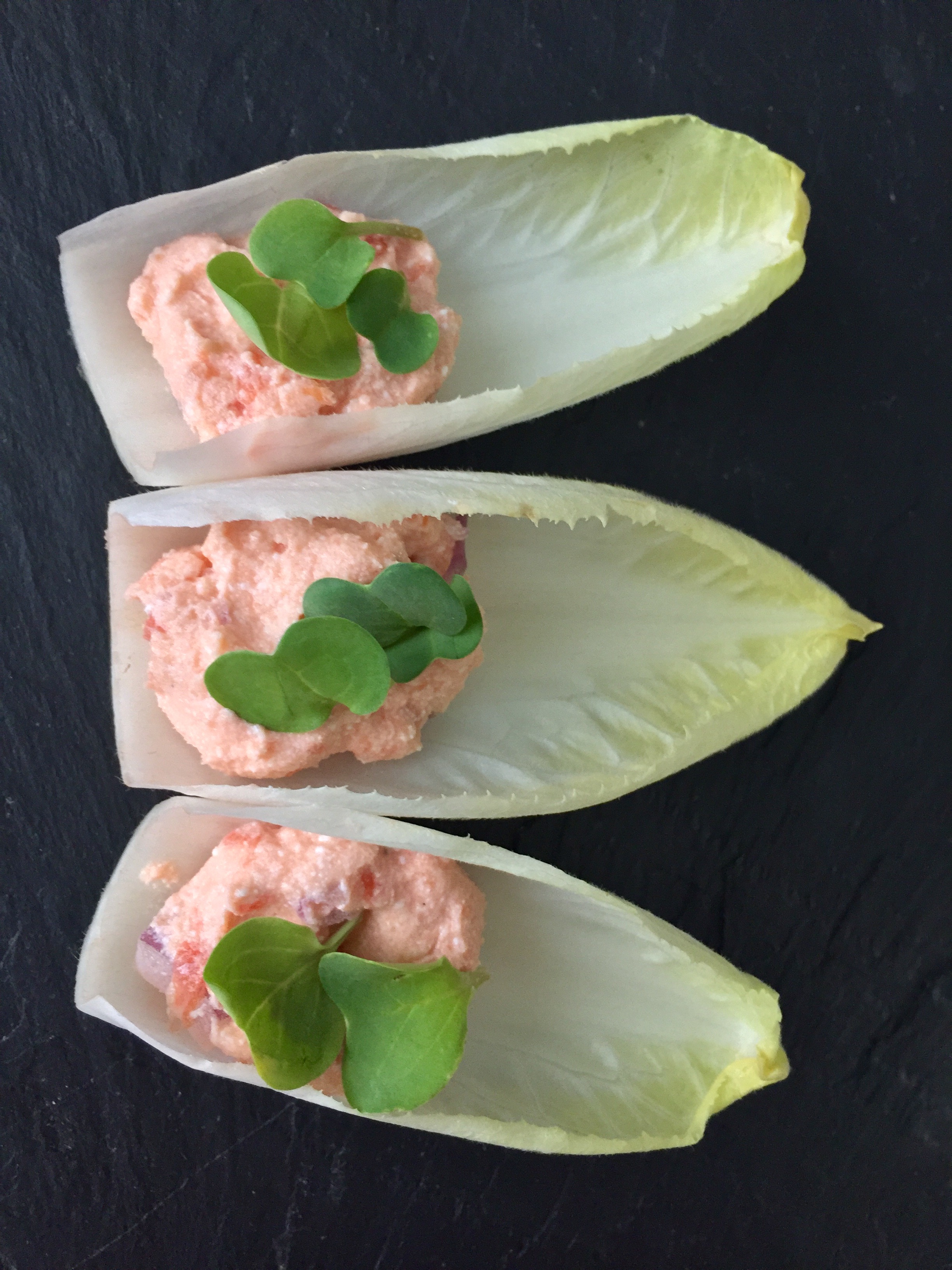 Wild Smoked Salmon on Endive
8 ounces Wild Alaska Sockeye Smoked Salmon, small dice
7 ounces farmers cheese
3 tablespoons whole milk ricotta
2 tablespoons creme fraiche
Zest and juice of 1 small lemon
¼ cup red onion, small dice
2 tablespoons capers
Fresh cracked black pepper to taste
2 heads Belgian endive
Microgreens to garnish
In a food processor, combine farmers cheese, ricotta, creme fraiche, lemon zest and lemon juice and pulse until smooth. Add 4 ounces of smoked salmon and pulse until combined. Transfer mixture to large mixing bowl and add remaining diced smoked salmon, diced red onion, and capers. Gently fold ingredients together until combined and season with fresh cracked black pepper to taste. Spoon salmon mixture onto Belgian endive leaves and garnish with micro greens to serve.
Recipe by Edible Garden Chef Megan McCarthy
***************************************************
Another beautiful evening at the Atlanta Botanical Garden! Cocktails in the Garden and the steel drum playing island music put everyone in a relaxed and festive mood.  Making a little Wild Smoked Salmon appetizer tantalized all those walking through the Edible Garden while on their stroll to the Orchid House.  This is an easy and elegant appetizer that can be put together in a quick few minutes.  We used Belgian Endive (on-deeve) and also had toasted baguette slices to serve this salmon and enjoyed it more than one way!  Best of all, you could use this for brunch the next day as well.  It is perfect with eggs and bagels as well!   Bon Appétit