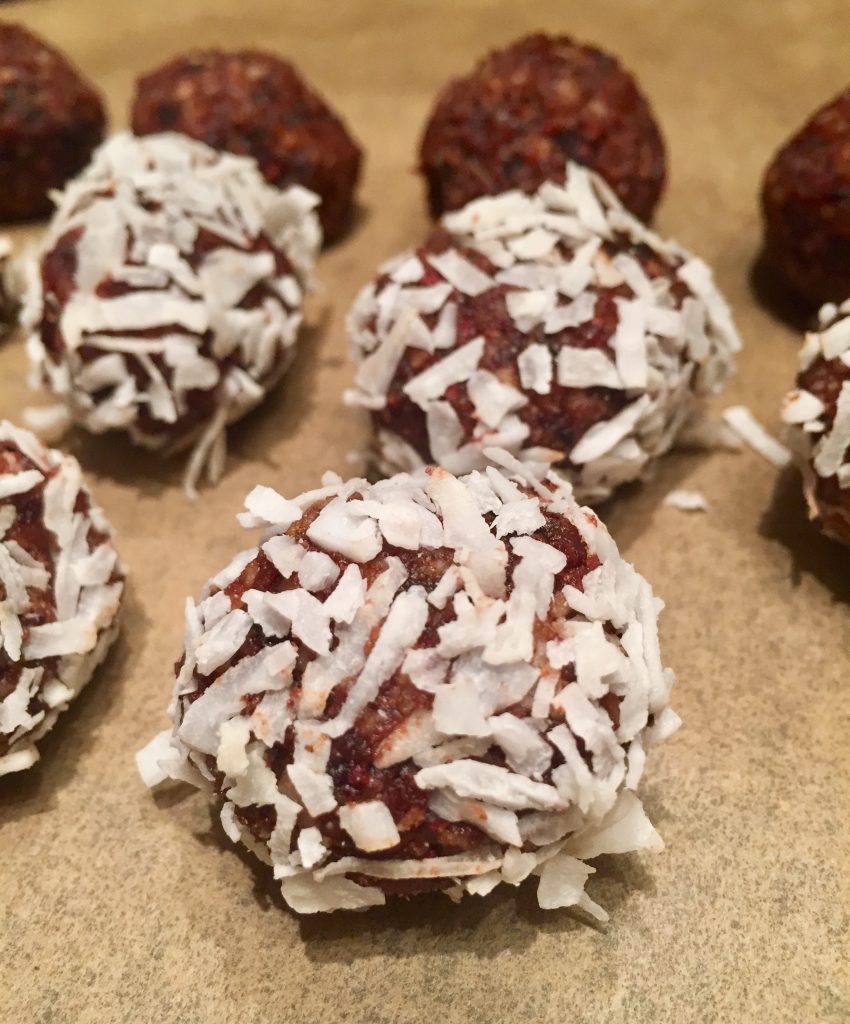 Cherry Almond Date Balls with Cacao Nibs
½ cup sliced raw almonds
1 cup pitted dates
¼ cup dried cherries
2 tablespoons warm water
½ cup shredded unsweetened coconut
1/2 cup cacao nibs
1 tablespoon cocoa powder
1 teaspoon vanilla extract
1 teaspoon cinnamon (optional)
In a food processor, grind sliced almonds into a fine meal. Add pitted dates, dried cherries and warm water. Pulse until blended. Add shredded coconut, cacao nibs, cacao powder and pulse again until blended. Roll mixture into small-sized bites and place on parchment paper.
Roll date balls in additional shredded coconut to cover for an extra option.
Recipe by Chef Megan McCarthy